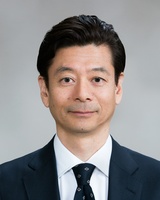 With the reconstruction after the Great East Japan Earthquake, Prime Minister Shinzo Abe's policy for fiscal stimulus and monetary easing, and Tokyo won to host the 2020 Olympics, the supply and demand balance in the construction industry has changed drastically. There are increased needs for client oriented professional services.

It has been 20 years since we started providing Project Management (PM) services as our core business for building construction and renovation projects. Our PM is based on a client focused spirit which drives our in-house professionals to provide a high level of service for the management of quality, time and cost.
"Fairness" and "Transparency" have been the foundations of our corporate ethos since 1990, well before the concept of independent PM methodology became recognized in Japan. We describe our services as an "open book system" and have been vigorously promoting this, through open and transparent processes, as the project delivery method of choice. In the rapidly changing supply and demand balance in construction industry in Japan, we provide not only cost effective solutions but also support decision making process of clients by proposing client-focused solutions throughout the entire project. As a result of these efforts, we have come to satisfy our clients needs and have developed strong relationships with them.
While competition among companies are fierce, corporate social responsibility and accountability are highly expected for. Therefore, we always keep in mind our unbiased stance and our stated aim of providing true professional services and we will continue to further improve our quality of services that range from support in project startups to delivery until completion of construction, collective management of facilities, to working out medium- to long-term maintenance plans.
Sincerely,
June, 2014
Akira Sakata
Chief Executive Officer
Meiho Facility Works Ltd.