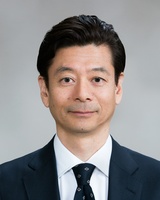 I am pleased to announce the start of our new management.
We leap for a higher growth together with young wisdom and energy.

Our Construction Management (CM) Services became strongly demanded in recent years when Japan is facing drastic change.
MEIHO's CM services is to support client to develop business strategy for innovation from feasibility phase, by providing specific solutions, accurate costing and scheduling.
All services are open and visualized throughout the project to retain accountability for client's decision-making process and cost transparency.
Nowadays, workstyle innovation is an essential factor for corporate firms. We developed our own digital management system to visualize and quantify our activities which allow us to work efficiently anywhere, anytime.
This workstyle innovation is one of our popular services we deliver to clients relocating their offices.
Without being tied to customary, we purse for client focused services which cultivate trusts and continue to contribute to society by striving to be your true professional partner.
Sincerely,
April, 2017
Yoshi Onuki
Chief Executive Officer
Meiho Facility Works Ltd.